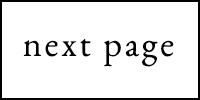 Indian grandeur at its best. If made 50 years back, this silk scarf would have used real gold threads. Today the luscious silk still makes this scarf stand out. It is royal, it is stately, it is opulent and as far removed from minimalism as anything possibly be. Its old world charm comes from centuries of impeccable craftsmanship. 100% made by hand by master craftsmen in Benaras- the holy city of India. As a longtime friend/philosopher put it: this is the shit.
Dimensions: 185L x 55W cm
Item code: handloomsilkscarf2
Custom order. Please discuss with us.