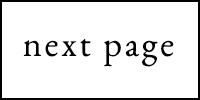 This bag is 100% handmade. Yes, the mirrors are held in place by the threads around them, secured by a needle, by a real person. This is art. Mirrorwork is about 300 years old and exists in several parts of the world but probably more popular in India. This purse will fit your lipstick, credit cards, phone, your book for the week, keys and a bar of chocolate.
Dimensions: 26L x 19H x 2D cm
Item code: kutchpurse3
Composition: Cotton (thread+textile) + metal accents + mirror
Minimum Qty: 10 pieces
Assorted colors/designs. No two purses are exactly the same.